04 Oct 2023
BAPCO Annual Event unveils new branding and website for 2024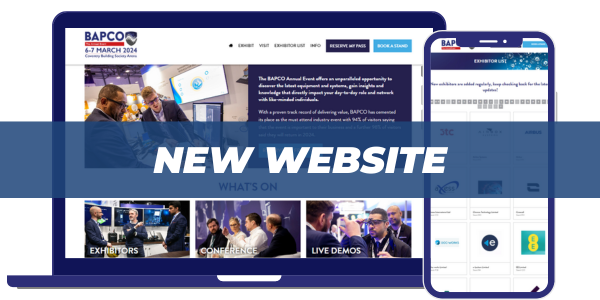 The BAPCO Conference & Exhibition team are excited to reveal the new branding and website for the 2024 show. With a modern, sleek design, the branding captures the spirit of innovation and growth that is integral to the event, and the organisation as a whole.
Discussing the new look for the event, Chief Operating Officer of British APCO Duncan Swan said: "BAPCO Coventry is the key show for the UK public safety communications technology sector. It has always been a place where crucial learning is passed on, and fruitful relationships are forged across the industry.
"At the same time, the show is constantly evolving, and we wanted to reflect that in the new branding. The BAPCO Conference & Exhibition has come a long way in the past few years, and we also have huge expectations for it going forward."
Duncan Swan continued: "We are certain the 2024 BAPCO Annual Event will be the best yet. And visitors can start their journey now with our new, user-friendly, website which makes it easy to learn about speakers, schedule, exhibitors, and more."
The BAPCO Conference & Exhibition brings together over 2,000 critical communications leaders from across the UK. Following this year's successful show, next year it will be held from March 6-7 at the Coventry Building Society Arena.
To reserve your free pass, please click here.