Policing TV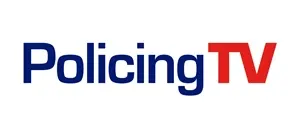 CoPaCC publishes Policing Insight, one of the UK's leading policing publications. On the back of the outstanding video content they generated during the Policing Friendship tour, they are now bringing policing.tv to a global policing audience.

Using their years of publishing and curation expertise, Policing.tv will be the definitive digital repository for hundreds of hours of insightful commentary, debate and analysis from global policing leaders. It will become the essential resource for practitioners, commentators, officers, academics and suppliers allowing access to the opinions of key decision makers in their own words. It will be delivered across multiple formats (recorded interviews, virtual round-tables, physical events, podcasts), be fully indexed and searchable and cover UK and international policing topics.

Initially, policing.tv will host access to the full range of content generated as part of the Policing Friendship tour (currently over 50 half hour interviews with Police and Crime Commissioners, Chief Executives of their offices, and senior police officers), and access to a new series they are currently filming with NPCC and APCC portfolio leaders (a series of around 50 interviews and virtual round table events).