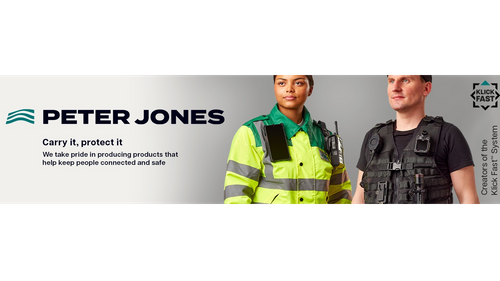 Peter Jones, founded in 1967, is a leading UK designer and manufacturer of innovative carrying solutions, combining quality, durable leather and modern plastic moulded components. Our customers range from police forces, fire and ambulance services, prisons, search & rescue organisations, military and organisations within the security and worker safety industries.
The company supplies carry cases and mounting solutions for a wide range of devices including Tetra and digital mobile radios, smartphones, mobile data devices, GPS, printers, body-worn video cameras and control & restraint equipment.
Most of our products incorporate our industry-leading KLICK FAST Mounting System, which offers secure, hands-free portability together with 360° rotation.
We have the facility to design and manufacture bespoke solutions for device manufacturers and end-user organisations, and welcome the opportunity to discuss potential projects.